The maturity of "4.0 Rovers"
According to the summary of BusinessInsider.com, at the end of March 2019, Millennial rich kids have 7 different spending habits and wealth show from their prior generations.
In particular, Millennials spend a lot on expensive items and even more on experiences; they enjoy showing off their wealthy lifestyle on social networks; they spend more and more on physical care;
They buy a lot of expensive items online; they wear "premium" plain clothes  in the sole style like the Facebook CEO; they prefer to use "cryptocurrency"; they define wealth as living a purposefully, successful life and making a difference.
The above factors explain why Millennial generation really stimulated the tourism in the 4.0 era with strong growth in their mindset about quality of life.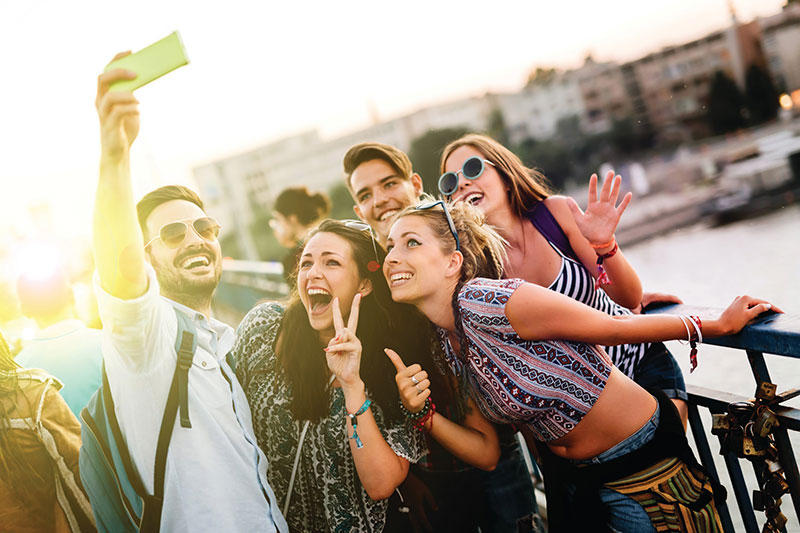 Growing up with the Internet, they have experienced the first overwhelming days of "check-in movement" on social networks, promoted by smartphones, tablets and super convenient app stores which are opened with just a touch…
However, the Millennials quickly turned this "virtual living" behaviors into a poised and generous "cool" lifestyle. They constantly enrich personal experiences, spend money to seek for experiences, and then create their own limitless experiences.
The viewpoint "Travel broadens the mind" has created a service ecosystem which constantly evolves according to their travel needs. "4.0 Rovers" has become a millennial feature, in which technology makes travel easier with more convenient services than ever.
It can be seen that the need to "modernize" the relaxation space of wealthy Millennial citizens is increasing.
4.0 resort space for Millennial elite
"Integrated resort" – also called "technology resort" – is a resort model that has been booming in the world over the last 3 years, showing the trend of modernizing relaxation space to satisfy wealthy Millennials.
Applied leading information technologies such as big data, Internet of Things (IoT), artificial intelligence (AI) … this resort model easily and precisely synchronizes management tasks, operation activities to enrich Millennial guests' experiences.
Recently, in Vietnam, Sunshine Group has launched a true "4.0 resort" project in the coastal city of Nha Trang called Sunshine Marina Nha Trang Bay, opening a new era for resort tourism.
A representative of Sunshine Group shared: Sunshine Marina Nha Trang Bay is the opening project in Sunshine Marina beach resort project. Meeting the experience trend of the future, this project applies smart home technology to not only resort apartments but also the whole complex of high-class multi-service resort complex.
Furthermore, Sunshine Marina Nha Trang Bay also has the application system as an "experience assistant" for individuals.
Accordingly, Sunshine Tech – a unit of Sunshine Group specializing in technology development, will launch an exclusive application system for Sunshine Marina resort system.
Sunshine Marina App for guests will implement smart features to maximize the time for enjoyment, especially "customize the holiday" based on flexible packages. Service management technology will quickly synthesize information to update the service status, respond timely so that customers can adjust their plans properly.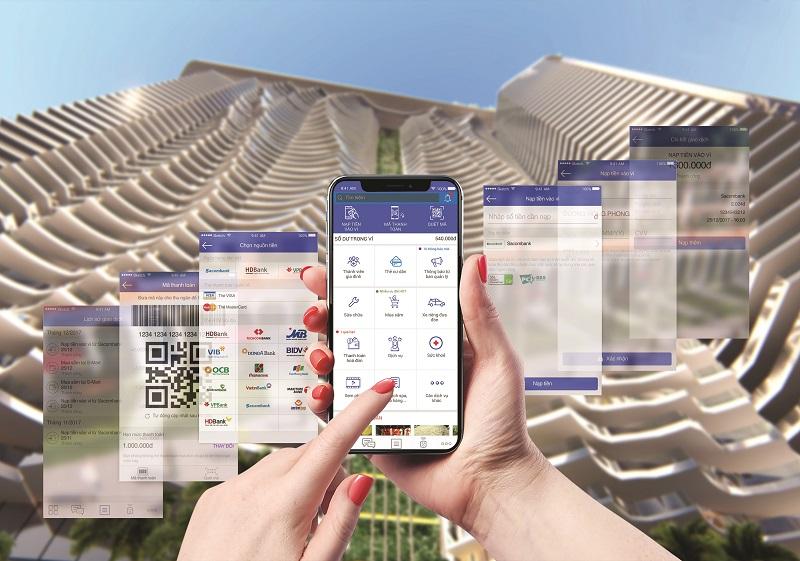 In addition, customers are provided with Sunshine Pay e-wallet application for shopping, managing personal finance as well as accumulating points for each experience.
To the apartment owners, Sunshine Marina App helps control hotel business operations and record its real time revenue.
Nowadays, in the 4.0 era, many customers would like automatic services because they prefer technology to human interaction in simple operations. At Sunshine Marina Nha Trang Bay, customers can book room service remotely on mobile devices as well as make an automatic check-in through Face ID technology … Moreover, instead of calling the service staff, visitors can call smart robots to serve breakfast or order wine … With the power of technology, tourists can also integrate their mobile devices with the landline (or tablet) in the room. Afterwards, they can use mobile phones to control TV, sound, light systems, curtains, water heaters … Even some other services such as booking laundry, ordering taxis, booking medical appointments, etc. can also be done easily on mobile phones.
Investors across the country are expecting Sunshine Marina Nha Trang Bay resort project, the pioneer product to bring the world-famous Integrated Resort model to Vietnam, attached expensive technology service package targeting Millennial customers who are willing to pay for play, to create a miracle in tourism of Nha Trang.
Sunshine Marina Nha Trang Bay, not only has technology character, but also has its utilities set up as a large ecosystem, not separated, including shopping, entertaining, sport, service, indoor and outdoor amusement park, etc., in order to satisfy all needs of tourists.
Especially, Sunshine Group takes much effort to filter world service's quintessence and bring unique utilities of international five-star standard which are famous in tourism capitals such as: Singapore, Thailand, etc., to Sunshine Marina Nha Trang Bay project. Tourists coming here will have a feast for eyes and enjoy a true resort life with a series of superior utilities like water music and light performance stage, service of deep scuba diving to see corals, fishing in the ocean, float waterpark or under water sport, etc.
An investor in tourism real estate, also a person who is passionate about experiencing classy resorts shared: "I believe that it is only the start because class utilities and modern technologies of Sunshine Marina Nha Trang Bay product will be upgraded by Sunshine group. It is the assurance of sustainable value of the project
Tourism service businessmen appreciate that Sunshine Marina Nha Trang Bay will be a breakthrough which levels up whole hotels and resorts in Vietnam